Kathleen Sheard is a nationally recognized wildlife artist who creates realistic wildlife paintings and sculpture in glass.
"To learn, to search for knowledge about the animal kingdom, and then to pass that information on, is one of the ways I can do my part to help preserve and sustain the species we still have left in the world" says Kathleen.
Kathleen volunteers for Sea Turtle Patrols, and other wildlife organizations.   A percent of sales of her artwork, volunteer hours and/or artwork are donated to support wildlife conservation. Specifically, a percentage of sales are now and in the future to be donated alternatively to the following organizations: (not inclusive)
* Hawaii Wildlife Fund, Maui
* Steve Kroschel Wildlife Park in Haines, Alaska
* Ocean Conservancy
* Sea Turtle Conservancy
* Alligator Point Sea Turtle Patrol, Florida
* Turtle Team, North Carolina University Veterinary School.
 Perhaps one of the most ambitious initiatives of Kathleen's is her recent launch of a an educational sea turtle sculpture project that she has wanted to do all her professional life. There is detailed information on her Kickstarter link which follows and more on her secondary Facebook site called - Cycle of Life: Sea Turtle Glass Sculpture.  Please go to https://kickstarter.com/projects/131921868/cycle-of-life-sea-turtle-glass-sculpture   for details . She has a U Tube link now for a the video for those interested at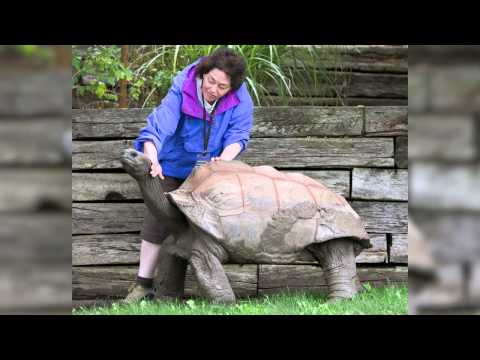 Kathleen says it best:
"I have been questioned why fund an art project?  My answer for my art project –Cycle of Life – is that the best way I have to express myself and tell a story that needs told, is to show it visually.
This story had started, but began with true intent, when the BP oil spill happened on the Gulf Coast in 2010.  Volunteering when I can for Alligator Point Sea Turtle Patrol has made this section of the gulf particularly important to me.  After seeing all the photos of oil covered marine wildlife and hearing more of all the shrimp and other colonies the oil was killing or damaging under the ocean surface my sculpture started to gain a shape and a purpose.  There have been other oil spills.  Most recently the ruptured pipe line off Santa Barbara, CA. on May 19, 2015. 
Then there is the man made debris that people continue to litter all over our land and on our beaches.   The Hawaii Wildlife Fund in Maui, where I have briefly volunteered and will be back to help again, has monthly clean ups.  The Ocean Conservancy and others have campaigns to educate people to keep our beaches clean – and the consequences if we do not.  Mounds and mounds of stuff and junk!  All lethal as it goes down the throat of a sea turtle or other wildlife critter.  Not an instant death.  A slow painful death.
Most recently in the news, a laughing couple, willfully and with intent ran over the tops of posted sea turtle nests in Bradenton Beach, Florida, on Anna Maria Island.  People yelling for them to stop as they damaged and killed threatened and endangered sea turtle eggs and shore birds.
So with my team I will build my Cycle of Life Art Work.  To show and tell the story.  It will have an oil spill, it will have skeleton images in the oil of marine critters, it will have plastic and/or other debris and it will have tire tracks very close to the top of my sea turtle nest.  And of course, my sea turtles.  A visualization, a plaque with the story will be with the finished art work.  So people will remember.  So people will be touched.  I ask you today to like my project.  To please share my project. And to donate – not just for the art work, but for the good it will do over time in telling the story.  To encourage all peoples to take better care of species that are close to extinction, for those that could be, and over all to care for our earth.   This work is relevant to sea turtles and ocean conservation.  It will tell a continuing story."  
Kathleen teaches workshops so that others can learn more about sustaining wildlife and the wonderful mysteries of glass. She lives in the wilderness of southwest Montana in the midst of wildlife to increase her knowledge of what is the heart and soul of her work. One of her elephant wall pieces was recognized by the Corning Museum of Glass in New Glass Review as one of the top innovative glass works in the world in 2000.
"In my artwork and in my life I rely on my passion to continually persevere to explore new lands and press my artwork to new limits. I learn, I hone my artistic skills, and I pass along the stories of the wilderness and the wildlife that populates it. My hope is to inspire the viewer to learn more about my subjects, and understand the necessity of working together to protect this land of wilderness we call home."
"My process of multiple layers of compatible glass called frit, which is fired multiple times to create realistic wildlife portraiture, is a time consuming procedure. I can only achieve the detail and the photo realism by learning new ways to work the glass every time I start a new art piece. I do commissions, but I am particularly interested in my own work in threatened and endangered species and kiln cast sculpture. My creative process is continually evolving, and to say I build my work upside down and backwards means I am solving a unique puzzle almost daily."
I look forward to more in depth studies on all the species of sea turtles in different areas around the world. Scuba diving is a new exciting adventure in my life, and the magic of colors and diversity of forms below the surface of the ocean is one of God's most fantastic paintings.
In the next seven months as we prepare for finishing the sculpture at the Studio of the Corning Museum of Glass, in May 2016, we will be posting updates and photos on the links mentioned.   There are more finalized drawings to do, molds to be made, cast glass studies to be fired, glass oil spill mold sections to be formed, a custom made fine carpentry sculpture base to be built and Mrs. Loggerhead to be engineered by team members as she is an ambitious cast glass sculpture and will be comprised of multiple sections.