My passion for the natural world has been with me from an early age. Engaging with people, sharing the wonders of the world, and supporting conservation that benefits people, wildlife, and habitats is an inherent part of what drives me and the art I create." 
As an artist, Becci donates her work as well as funds from sales to conservation and wildlife organizations. Traveling to wild places in so many parts of the globe, she's had the opportunity to meet conservationists in action, and see, first hand, not only the wonders of the planet but the challenges to save them.
This has inspired her to share her experiences with audiences of all ages through programs which include video, photos, stories and observations. It has proven to be a great way to connect, engage, and raise awareness. In 2014 she was invited to be a TEDx speaker which we strongly encourage you to view at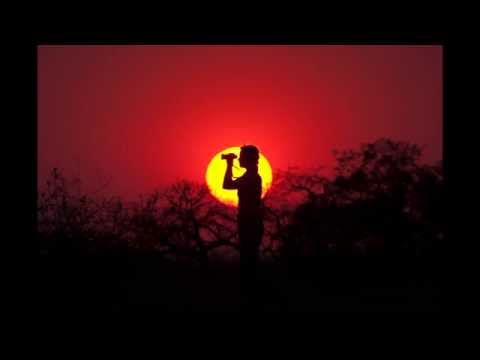 Becci's travels also include hand delivering much needed supplies to conservation organizations in Africa including The David Sheldrick Wildlife Trust in Kenya and Painted Dog Conservation in Zimbabwe. She also actively participates in the field with wildlife conservationists from assisting Dr. Greg Rasmussen of Painted Dog Research Trust track and research this endangered species in the Zimbabwean bush to interviewing Dame Daphne Sheldrick in her home at the David Sheldrick Wildlife Trust in Nairobi. Becci filmed and edited an appeal by Dame Daphne which was broadcast to the public for much needed funding for Elephants. Most currently, Becci is joining Jane Goodall in the Republic of Congo at the Tchimpounga Chimpanzee Sanctuary where work is in progress to relocate over 100 orphaned chimpanzees to nearby island homes where they will have a secure environment in a natural setting. Becci will be staying on the Sanctuary compound with Dr. Goodall and witness the ongoing work. Closer to home, Becci continues to host staff from Painted Dog Research Trust of Zimbabwe to promote awareness and raise funds in the USA. 
Choosing to live and work as close to nature as possible, her home studio in Washington State has been designated by the National Wildlife Federation as a Certified Backyard Wildlife Habitat.
Specializing in Wildlife and Tribal Portrait Art, Becci's desire to study both in their natural world has led to adventurous travel across 6 continents and over 41 countries including Antarctica, The Amazon, China, India, Nepal, Thailand, Borneo, Russia and many countries on the African continent. She not only sees the world, but witnesses firsthand the critical importance of conservation, knowing that people living in close proximity to wildlife are crucial to their survival. These experiences inspire the art Becci creates and fuels her passion for conservation.
Becci Crowe grew up immersed in nature in the Pacific Northwest and instinctively began drawing what she saw at an early age. Later, while developing a strong foundation in the sciences with a Master's Degree in Nursing, Becci maintained her interest in creating art and pursued college courses in fine arts. Following a career as an Intensive Care Clinical Nurse Specialist, she became a full time artist in 1995. Her educational background not only benefits her art but her conservation endeavors as well.
Becci works with watercolor, graphite, and pen and ink. The majority of her art is done in Pen and Ink Pointillism where she creates images on paper literally dot by dot. Each piece contains thousands of points placed in rapid succession and taking weeks to complete. "I'm often asked how I can sit for hours tap - tapping dots but it's that process that attracts me. The repetitive placing of dots, one after another, generates a rhythm that feels like meditation in motion. As I watch an image emerge and evolve, it seems to take on a life of its own." 
The people and wildlife Becci Crowe draws are inspired by her personal encounters and observations in the field. After many years of travel to Africa, she was featured in a television documentary called "As Close As You Dare – Africa" which broadcast on PBS stations across the United States. It is now available on DVD and shares her passion for wildlife and her adventures as an artist in Namibia, Botswana, and Zimbabwe. Becci was also interviewed by National Geographic Adventure Magazine following a journey to Rwanda in search of rare Mountain Gorilla. In addition to art exhibitions and demonstrations, Becci presents programs from her experiences using photos and video captured on location to audiences of all ages, raising awareness and funds while sharing the wonders of the planet.